Appalachian Oak Bathroom Vanities
VIEW CABINET FEATURES
Style
Traditional
Finish
Honey Oak Stain
Face Frames & Doors
Solid Oak Face Frames, Veneer MDF Door Panels
Hinges
Concealed, 6-Way Adjustable Hinges
Door Overlay
Standard Overlay, Butt Door
Door Style & Construction
Raised Panel, Mortise & Tenon
Side Construction
Finished Veneer Plywood Sides
Interior Finish
Interior Stained to Match Exterior
Drawer Front
Slab Drawer Front
Drawer Box Construction
Rabbet Joint
Drawer Glides
EZ Glide Epoxy Coated
Hardware
Satin Nickel Knobs Included
Additional Features
All-Wood Construction
Our Appalachian Oak bathroom vanity cabinets come in a wide range of depth and width options for a variety of applications. These traditional cabinets are built with solid oak face frames, raised panel mortise & tenon doors, and rabbet joint drawer boxes for lasting durability. Appalachian Oak kitchen cabinets are also available.
Products Available:
Our Appalachian Oak Vanity Collection includes the items listed below:
Vanities 24″ – 72″ Wide in 21″ Depth
Vanities 24″ – 48″ Wide in 18″ Depth
Vanities 16″ Deep, 18″ Wide, in 2 Height Options
Linen Cabinets
Standard & Lighted Medicine Cabinets 24″ – 48″ Wide
Overjohn Cabinet
Knee Drawer
3-Drawer Pack
Sample Images:
The images below show a sampling of available products in our Appalachian Oak bathroom vanity line. Please contact us for a full product catalog.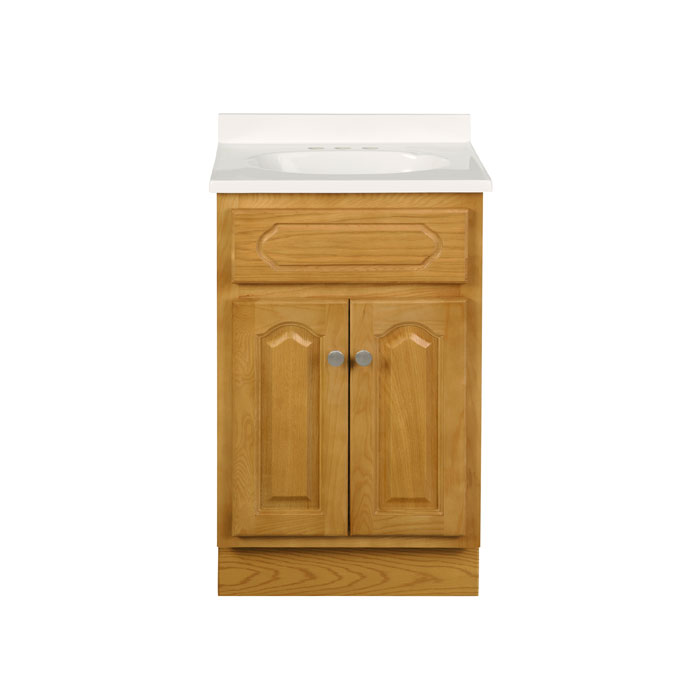 18" Wide, 30" Tall Vanity – Appalachian Oak V181630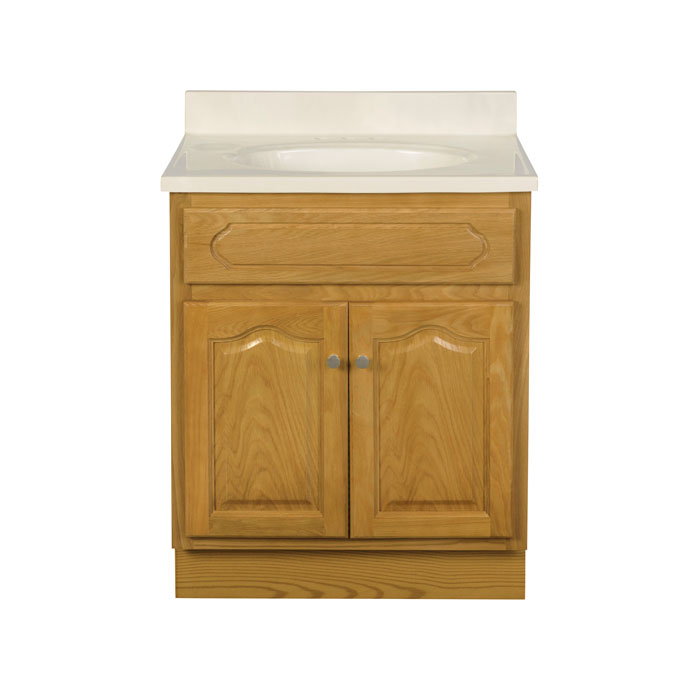 24" Wide, 30" Tall Vanity – Appalachian Oak V241830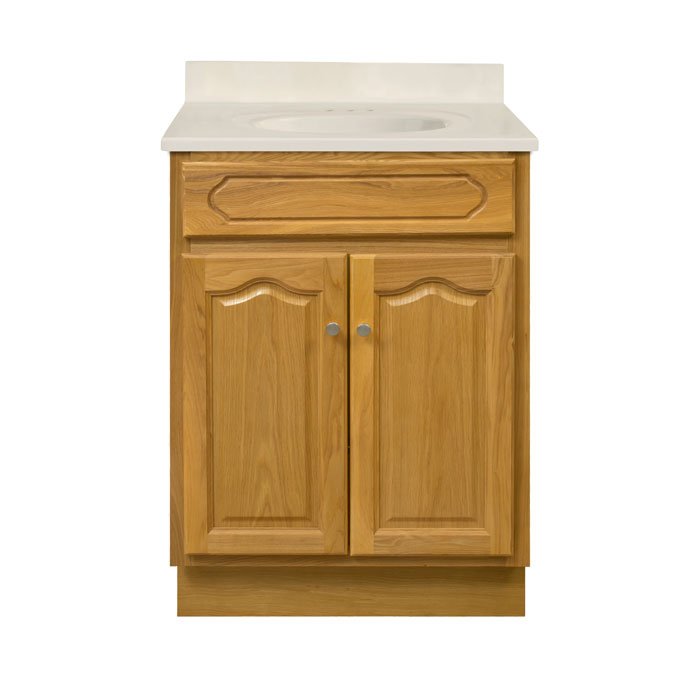 24" Vanity – Appalachian Oak V2418, V2421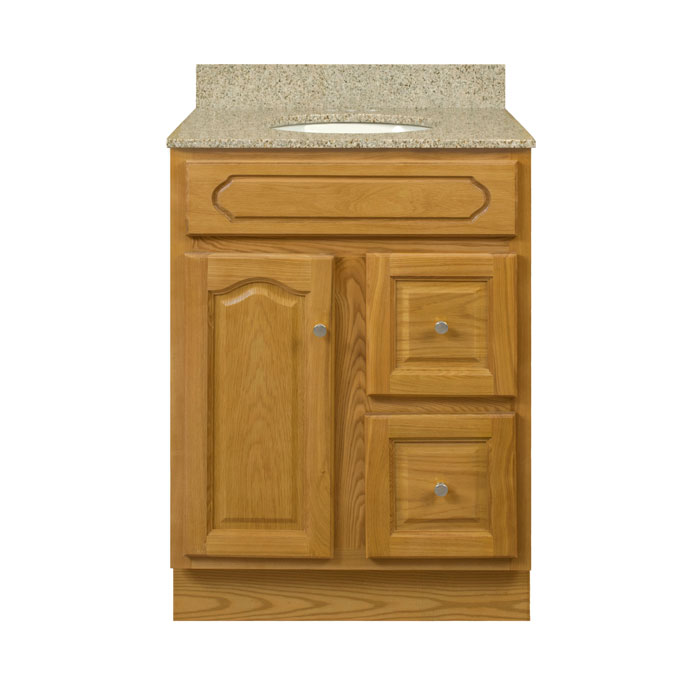 24" Vanity with Drawers - Appalachian Oak V2418D, V2421D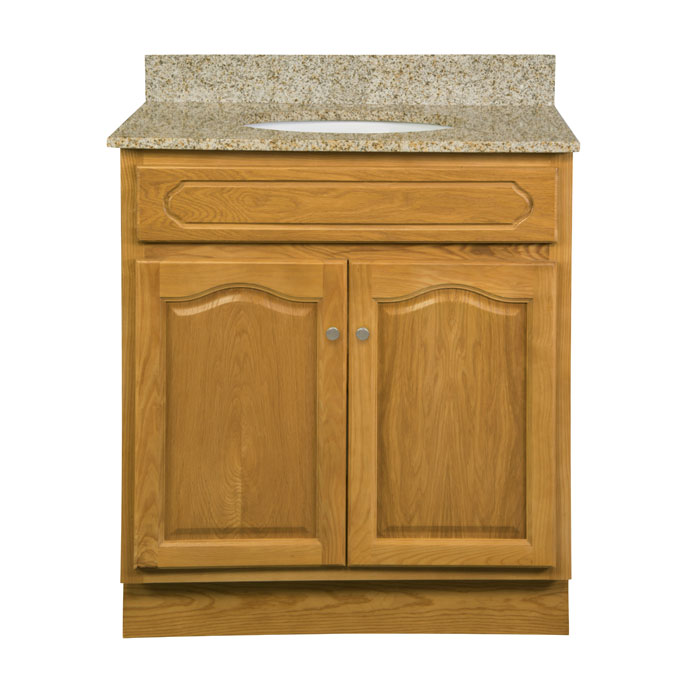 30" Vanity - Appalachian Oak V3018, V3021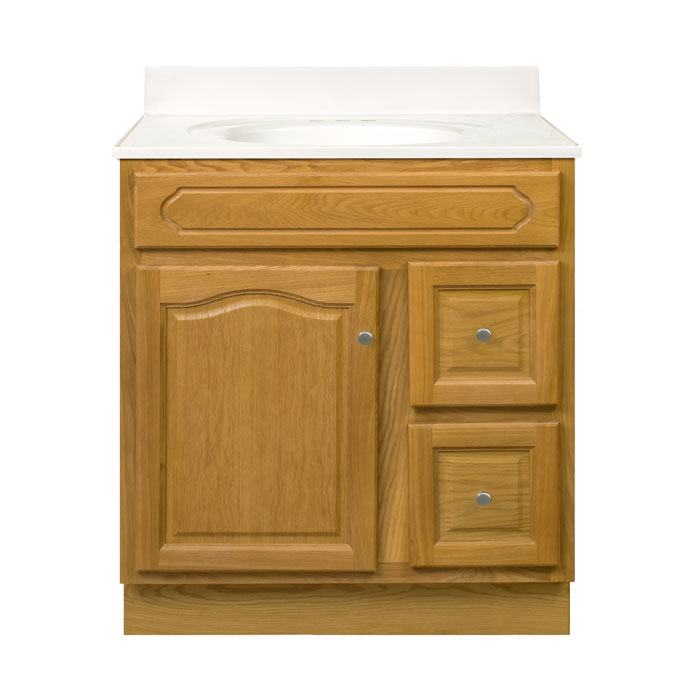 30" Vanity with Drawers - Appalachian Oak V3018D, V3021D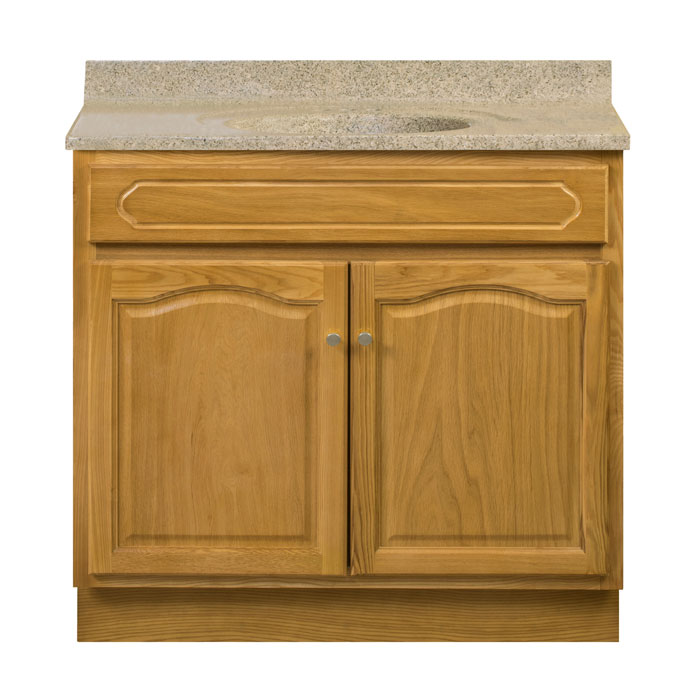 36" Vanity - Appalachian Oak V3618, V3621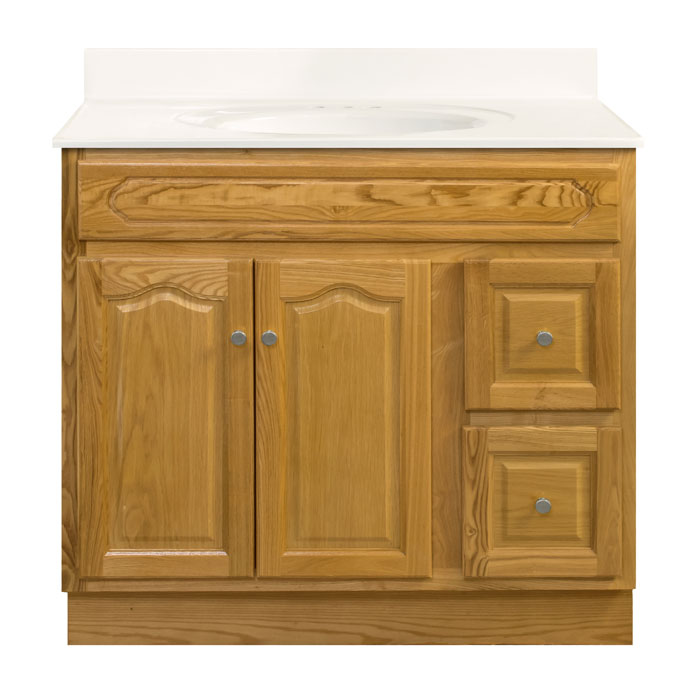 36" Vanity with Drawers - Appalachian Oak V3618D, V3621D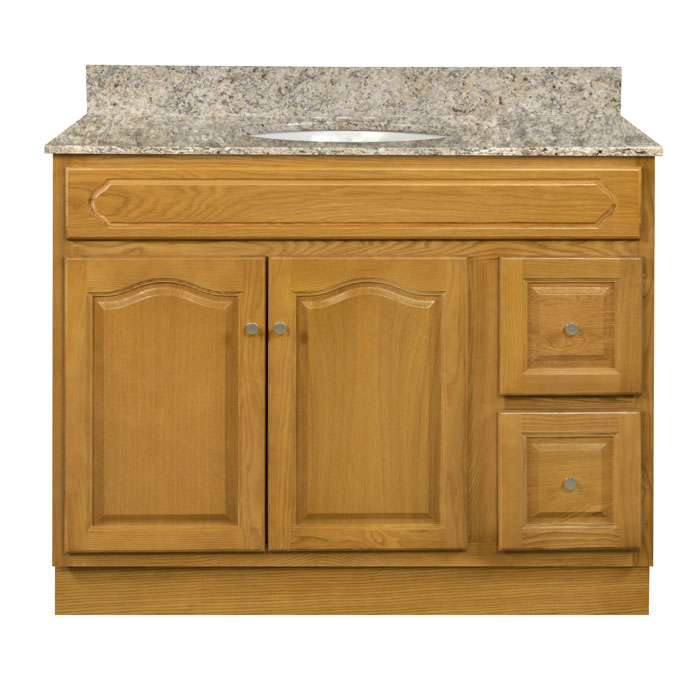 42" Vanity with Drawers - Appalachian Oak V4221D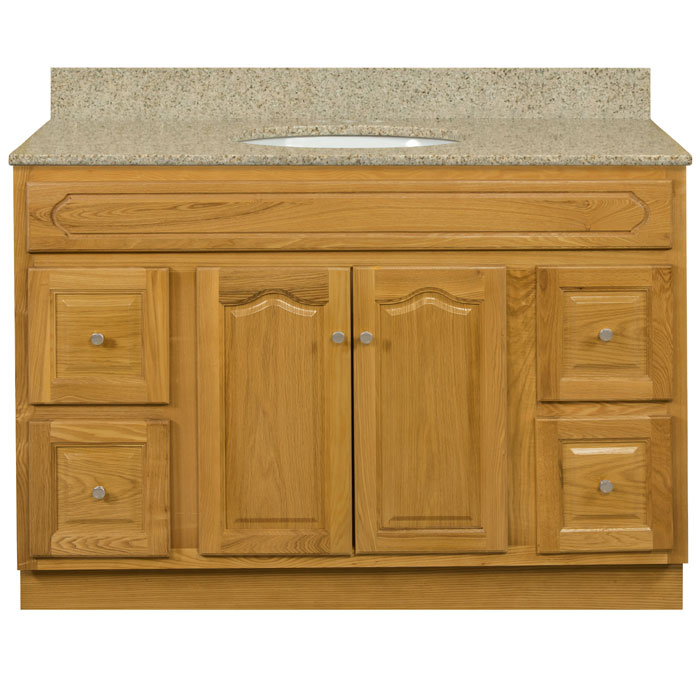 48" Vanity with Drawers - Appalachian Oak V4818D, V4821D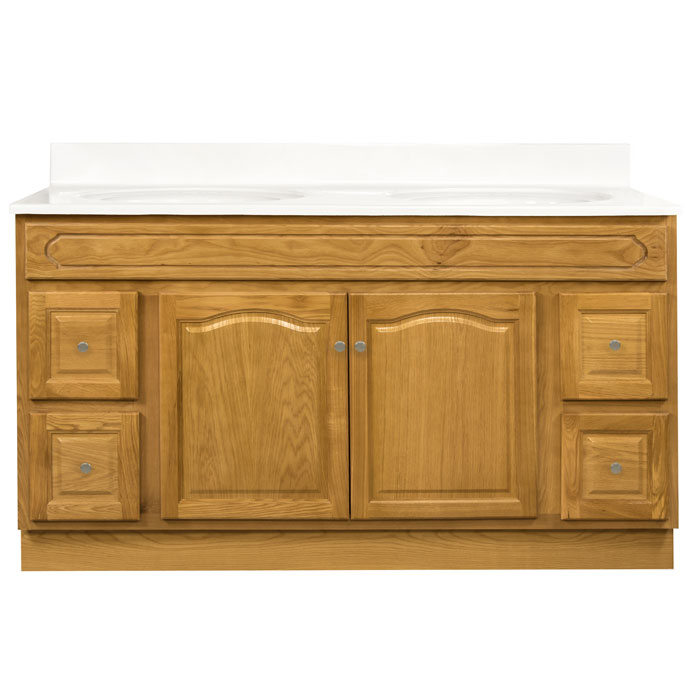 60" Vanity with Drawers - Appalachian Oak V6021D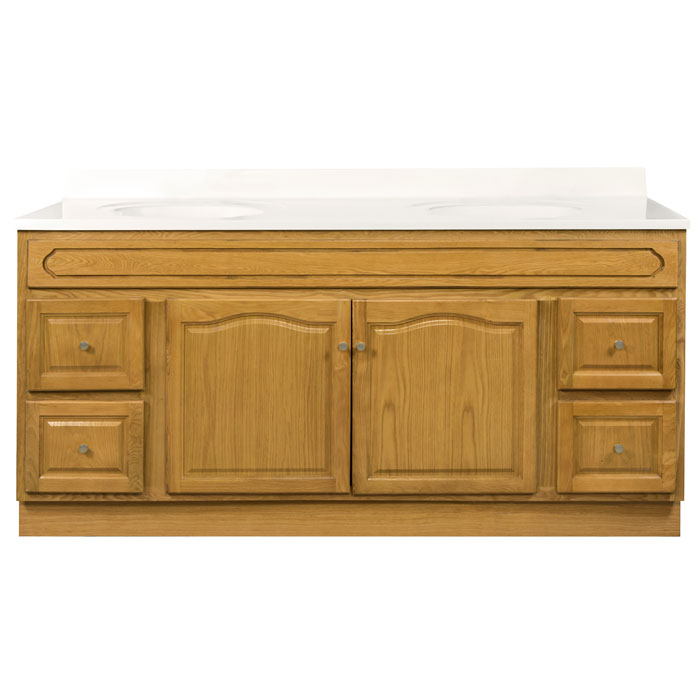 72" Vanity with Drawers - Appalachian Oak V7221D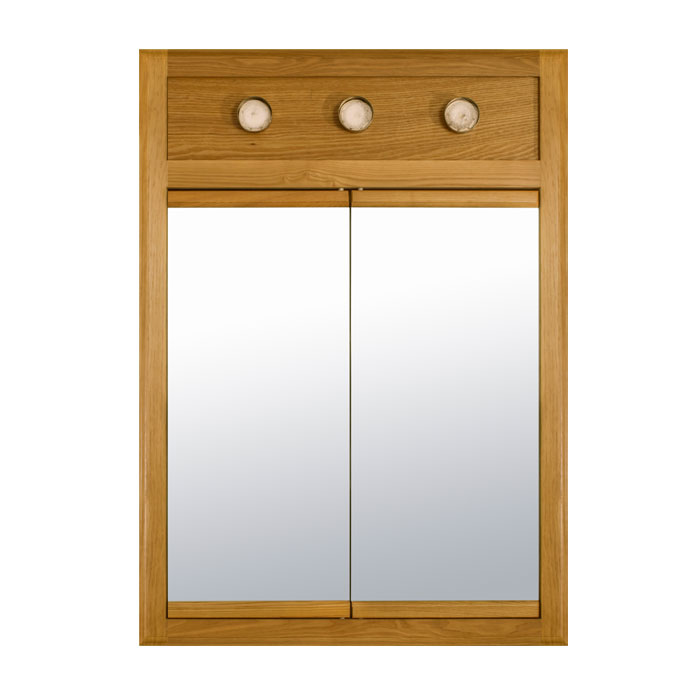 24" Lighted Medicine Cabinet - Appalachian Oak MC2430L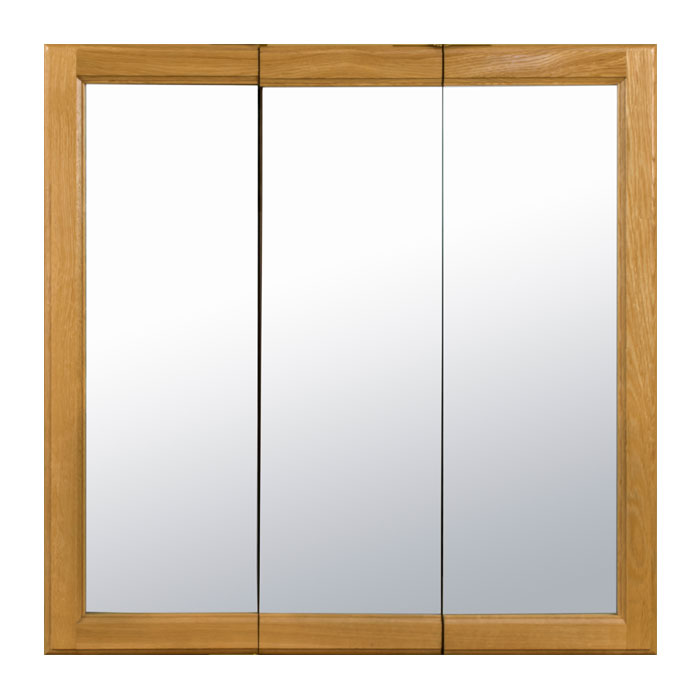 30" Medicine Cabinet - Appalachian Oak MC3030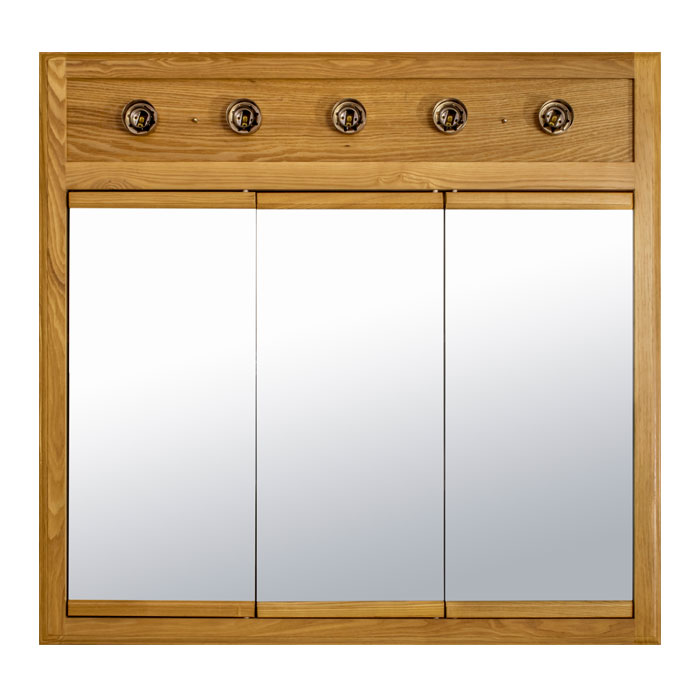 36" Lighted Medicine Cabinet - Appalachian Oak MC3630L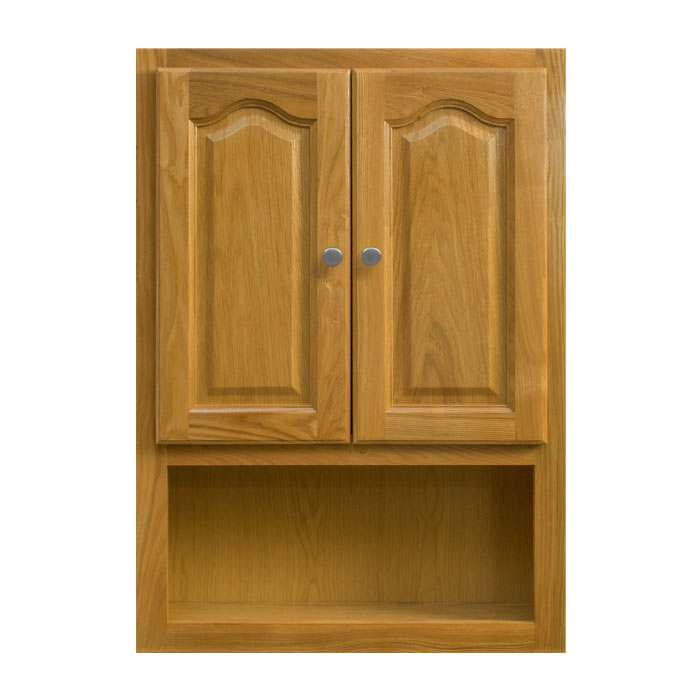 Overjohn Cabinet - Appalachian Oak OJ2130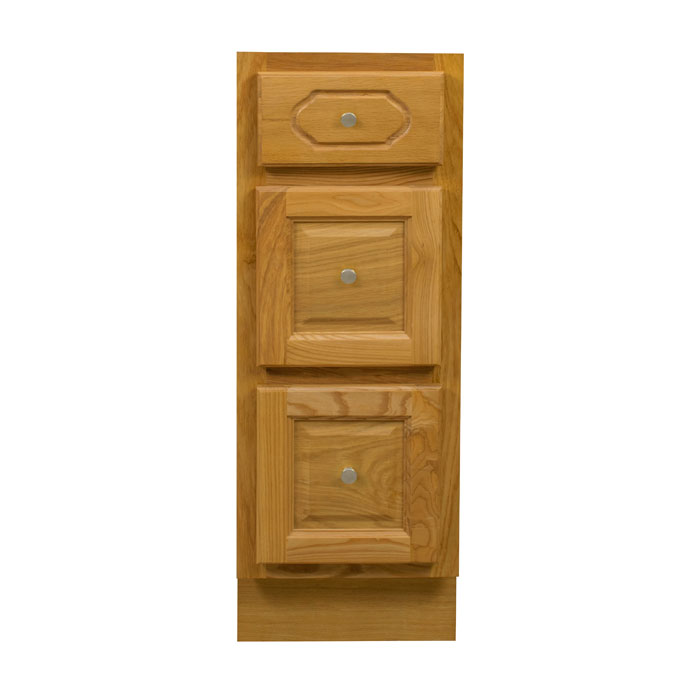 Vanity 3-Drawer Stack – Appalachian Oak VDB1218-3, VDB1221-3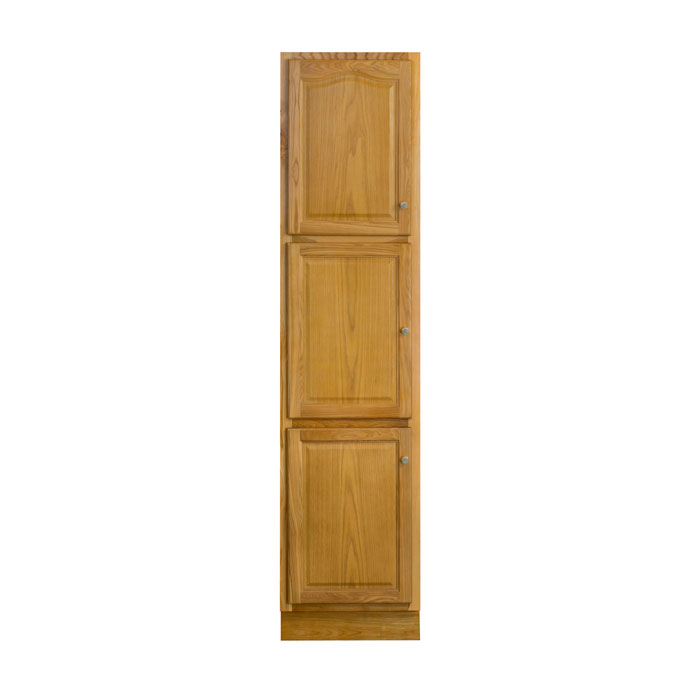 Linen Cabinet - Appalachian Oak VLC1878-18, VLC1878-21